Internet Banking (eBanking)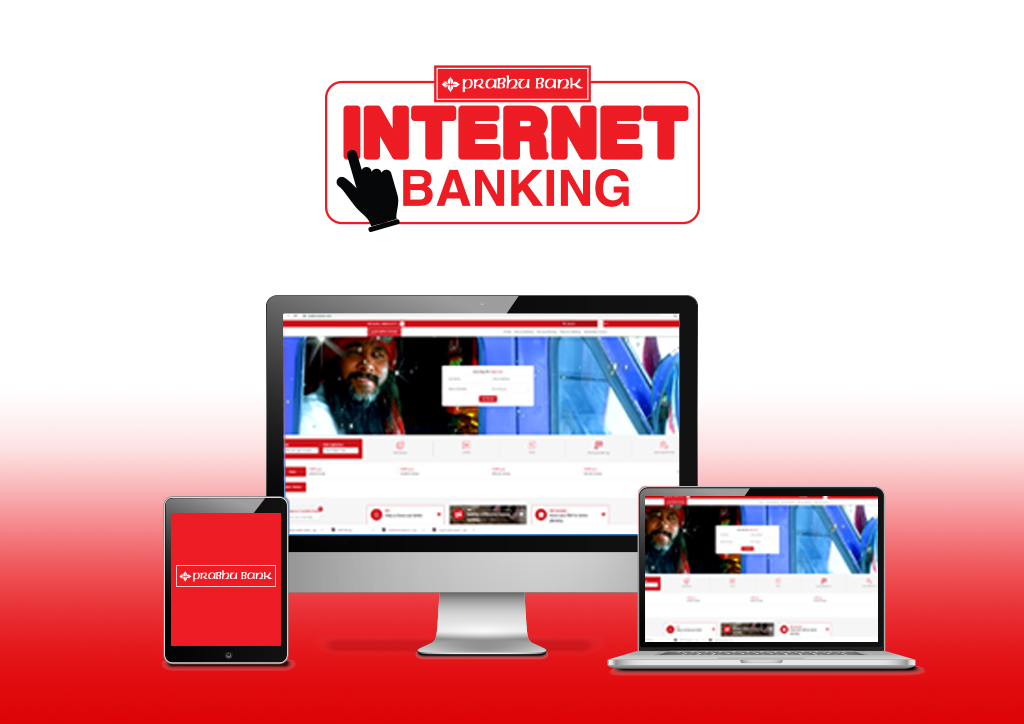 Prabhu eBanking service is an internet based service offered by the Bank to its valued customers which is available anytime at your finger tip. Prabhu eBanking provides secured & convenient online platform where you can execute various banking transactions from around the world.
Available Services:
1. Enquiry Services:
Account Information
Account Statement
Interest Statement
Tax Statement
2. Transaction Services:
Balance Transfer
Third Party Transfer
3. Utility Payments:
Wallet Loading
NT Topup/Recharge
Ncell Topup
Transaction Limits (maximum):
Transaction Type
Per Transaction
Per Day
Per Month
Count
Amount
Count
Amount
Count
Amount
Fund Transfer
1
50,000
10
200,000
300
1000,000
Bill Payment
1
50,000
10
200,000
300
1000,000
Wallet Load
1
25,000
10
100,000
300
300,000
For further details; please write us at ebanking@prabhubank.com or visit our branch in your vicinity.